The general quadratic equation is given as:

Where
a
,
b
and
c
are the coefficients of each term respectively. Now, the graph of a quadratic equation will always have a highest point or a lowest point depending on the value of
a
. This point is called the Vertex. The pictures below will illustrate this.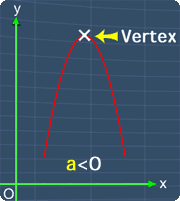 Graph with a Highest Point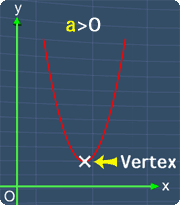 Graph with a Lowest Point